December 2013 Employee of the Month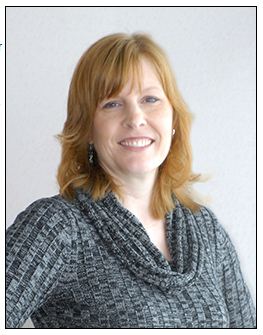 Meet Employer Services Specialist Michelle Burke December Employee of the Month
Expect the unexpected
That's the customer service motto of our December Employee of the Month (EOM), Employer Services Specialist (ESS) Michelle Burke - according to her nominator, fellow ESS Andrew Cate.
"She always offers the unexpected extras to employers that make the difference in cultivating meaningful relationships," said Andrew of his Canton Customer Service Office co-worker. "In her many roles as an ESS, she provides services to many BWC businesses, simplifying the process for these northeast Ohio business owners, connecting with them in an enthusiastic manner to provide value to our customer relationships."
A BWC employee for 19 and one-half years, Michelle provides a variety of services to help educate employers in risk-management and claims-management techniques. She answers questions about bills and rates, assists employers in choosing programs that fit their business needs and serves employers as a single point of contact. Michelle also works closely with BWC employees to help them work with employer issues, and says she loves the opportunity to serve both internal and external customers.
"Both are extremely gratifying," she said. "I enjoy both the diversity and the challenge this provides, as it keeps my perspective fresh and open-minded."
One way Michelle goes the extra mile for employers is by fielding questions from new business owners on how to save money – frequently even initiating such conversations. And after learning of Michelle's expertise, customers often request that she evaluate their existing policies for potential savings.
"She reviews the policyholder's premium and/or claims background from a historical perspective and uses this data to make projections on their future BWC costs," said Andrew. "She works with employers to make recommendations to them so they may take advantage of available services, strategies and BWC Destination: Excellence options, which may reduce their BWC costs."
Her pro-active, creative, enthusiastic approach to helping employers save money is just the beginning.
According to Andrew, Michelle's positive, forward thinking attitude - as well as her listening and analytical skills - allow her to focus continually on the customer and effectively tailor her approach to meet their needs.
Time and time again, Michelle has made herself highly accessible to employers, teaming with Regional Business Development Manager Mark Clendenin; and participating in local office meetings with employers. She also was recently asked to communicate to the Canton office's key accounts to ensure they had a clear understanding of the claims triage initiative.
Michelle was a contributing participant in Canton's Destination: Excellence seminar, where her roles ranged from contacting seminar attendees to answering employer questions during the event. Additionally, she's associated with three local safety councils and is sometimes asked to present BWC issues to these councils.
She also teaches OCOSH courses, and recently participated in condensing a full-day "Controlling Workers' Compensation Costs" class into a half-day course. This allowed the office to meet the needs of its Industry Specific Safety Program (ISSP) participants to complete a safety activity before the program year deadline.
Michelle enjoys communicating and educating employers on these many different topics and feels that great, comprehensive customer service is the core of good business.
"It is rare in our department that you speak to an employer just one time, or on just one subject," she said. "Since we are considered the single-point of contact, I feel it is extremely important to build successful, lasting relationships with our customers."
Michelle was shocked to hear of her EOM win, but she kept it all in perspective.
"I was very surprised to be nominated, let alone win Employee of the Month - to think my co-workers feel that way of me is more important than the recognition," she said. "We have a terrific team in the Canton Service Office. We all work very closely together, and everyone is always ready to lend a hand when needed, regardless of their title. We have been extremely successful integrating risk and safety, and I believe that is why we all work so well together and provide a great experience to our employers."
The feeling is very mutual, according to Andrew.
"We are fortunate to have her as a team member in Canton," said Andrew. "She serves as a leader, mentor and role model."