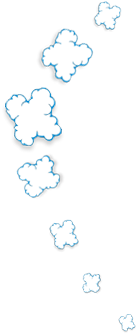 While taking our course if you are unable to view discussion postings, quiz windows, and download links, then you may need to disable pop-up blocking for your Web browser.

Your Browser:
Your Operating System:
If you see an X or explanation icon review the official list of supported browsers and consider upgrading:
Any browser/operating system determined to be compatible with our course will pass this check.
Browsers identified as compatible have been partially tested by our course, but should function.
Mobile/tablet operating systems are currently not supported by our course.
Be aware that bandwidth utilization affects how well our course functions (especially when taking a test). If others in your home are utilizing the same Internet connection for things such as Netflix, XBox, Video Streaming, etc... it may cause our course to be slow.

A Cookie is a small piece of text stored on a user's computer by a Web browser. Different features of our course will use cookies.

JavaScript is a scripting language used in many Web pages to create events and interactivity on the page. Almost every part of our course relies on JavaScript for the ability to generate interactive Web pages.
Need Help?
If you are having any problems, please contact your company's help desk for further assistance with installing any sugestions we have provided on this screen.
Contact Us?
If you have additional question please contact us!
More Infomation
Most of our online courses do not bookmark your progress, so you have to complete course in one continuous open session. If you exit a course and then return later, you will most likely have to start from the beginning.
When taking assessments within some of our online courses, be aware that questions sometimes have more than one answer. Please pay attention to whether a question is asking for the "best answer" or "all that apply" and select the correct answer(s) depending on nature of question.
Online courses are a great benefit for many of our customers. This allows many to learn in the convenience of their home or office. However, a base level of technical competency along with proper system compatibility is required for online course navigation. This browser check should help many of you fix (or at least be aware) of system compatibility issues.
No matter how you choose to obtain your safety and health education from our agency, we always strive to make your learning event a pleasant experience, whether it is for a program requirement or ongoing education.
We cannot guarantee that there aren't other things that may be interfering with the course's ability to run. These recommendations came from the vendors who created the courses and should solve the problem in most situations.
Finally, taking the course on another machine may also work.