Posted by Elizabeth S
3 p.m., April 2, 2015
Thanks for attending and #BeSafeOhio!
We hope you learned something new at OSC15 to take back to your workplace.
Need session handouts? They can be downloaded from the Attendee Service Center for the next 30 days. You'll need the password that was provided to you on your registration confirmation to access these materials.
We look forward to seeing you next year. Follow us year-round on Twitter @OhioBWC for workers' compensation information and safety tips.
Stay tuned for information about OSC16. Be safe, Ohio!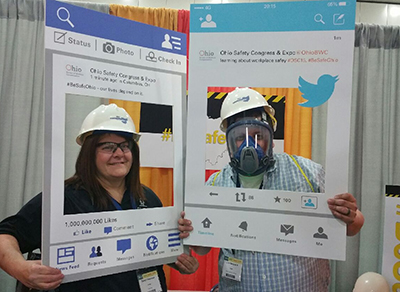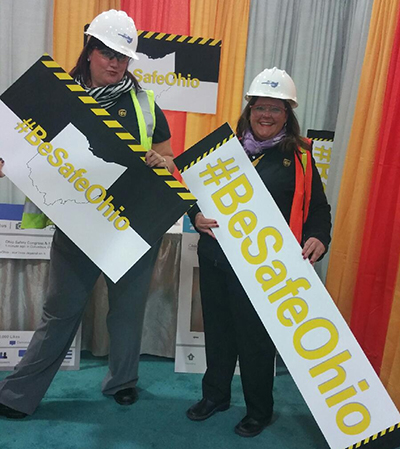 Posted by Elizabeth S
Noon, April 2, 2015
The importance of managing stress discussed at general session.
Today is the last day of OSC15. The Expo Marketplace is closing soon, but educational sessions will continue this afternoon
More than 1,000 people attended this morning's general session with speaker Zonya Foco. She said researchers estimate that 75 to 90 percent of primary care physician visits are for conditions that are in some way stress related.
"We've got to help our workforce, and ourselves, to dial it down," Foco said.
She recommended six ways to reduce stress: Take deep breaths, think positive, fuel wisely, simplify your life, medicate with music and fit in fitness.
"Strezz-free starts with you!" she said.
Enjoy your afternoon and keep following us on Twitter @OhioBWC.
If you're tweeting, be sure to use the hashtag #OSC15.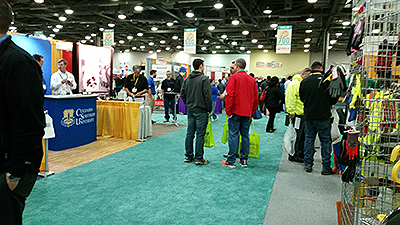 Posted by Elizabeth S
4:30 p.m., April 1, 2015
Second day of OSC15 concludes
Attendees participated in educational sessions, checked out products and services at the Expo Marketplace, and connected with peers in their industries today.
Below are pictures from the Smoke, Fire and Water hands-on demonstration and BWC's social media themed OSC15 photo booth, which is located near the registration area.
We're thrilled to see the large number of tweets from vendors and attendees. Join in by using the hashtag #OSC15 on Twitter. You can also follow us @OhioBWC.
Tomorrow, the Expo Marketplace will be open from 7:30 a.m. to 12:30 p.m. While you're there, stop by our social media themed photo booth, and take a selfie or a group photo!